Online workshops voor projecten, strategie en eigen werk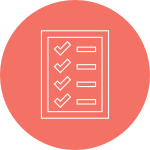 Je eigen werk verduurzamen
E-learning voor duurzaamheid

Je eigen werk verduurzamen

Ontdek waar jouw invloed zit

Benoem wat je gaat doen

Actieplan voor de korte termijn of

Afdelingsplan voor korte- en middellange termijn.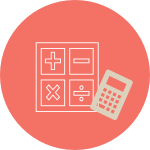 Workshop voor projecten
E-learning voor duurzaamheid

Een concreet project 

Nodig partners, leveranciers of andere stakeholders uit
Alle resultaten overzichtelijk in beeld
Gebied, woning, innovatie of ondersteunend proces (bijv. HR)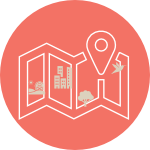 Workshop visie en strategie
Interviews
E-learning voor duurzaamheid
Context en kaders
Visie en Strategische Doelen
Wat is er al en valkuilen
Brainstorm en besluiten
Routekaart en Programma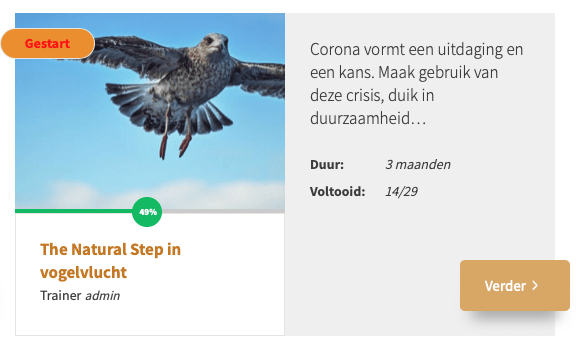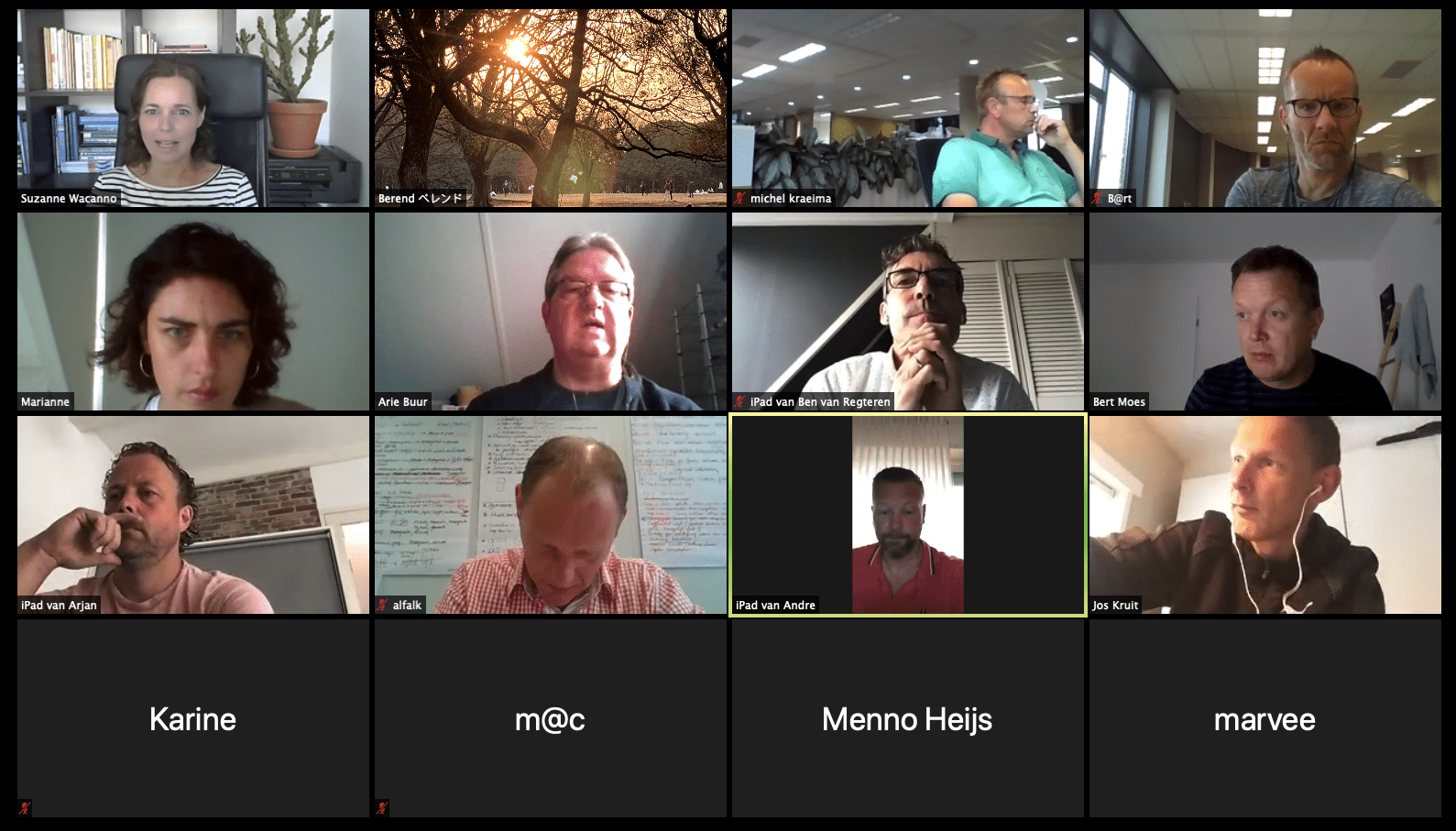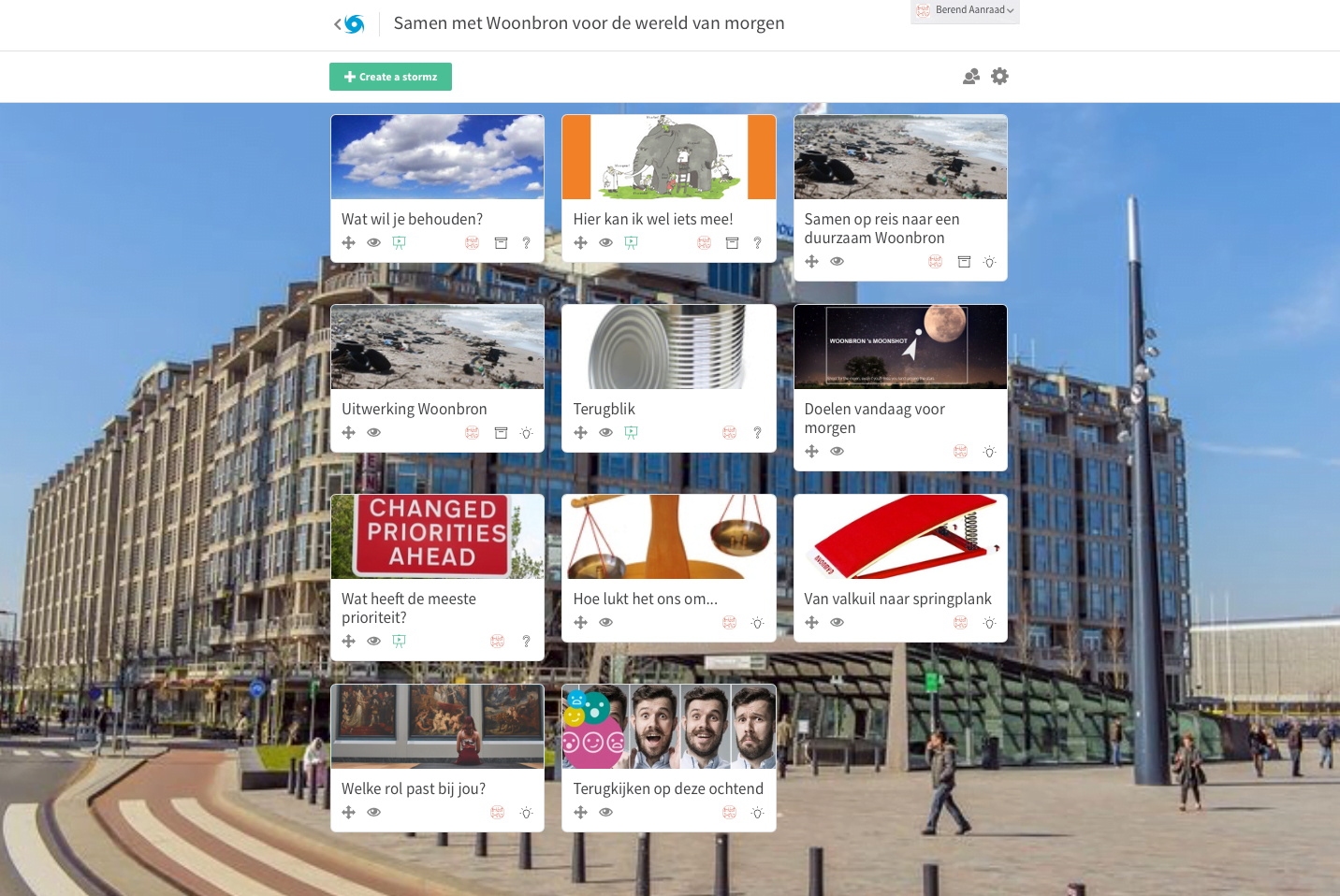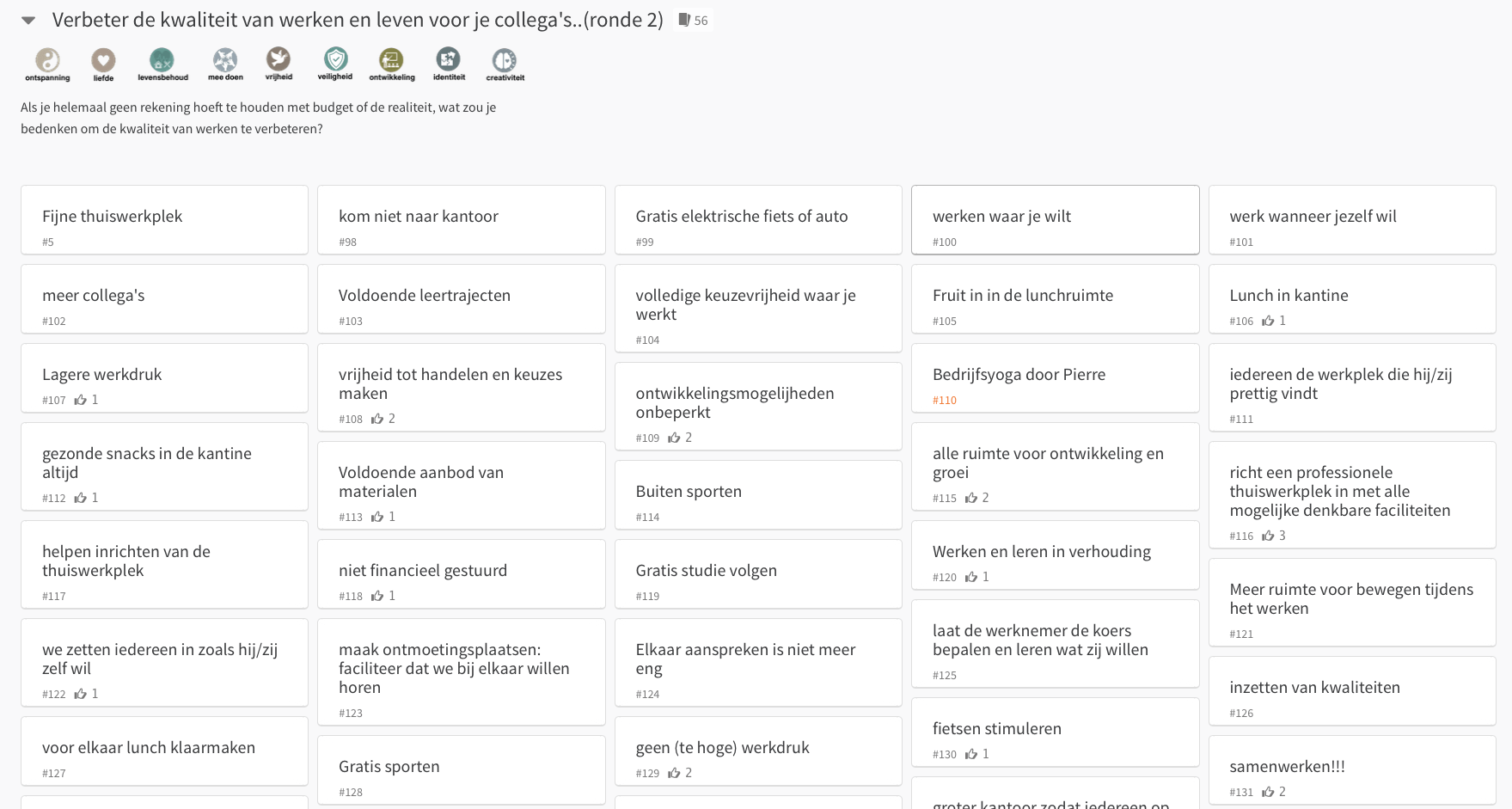 Online leren
The Natural Step in Vogelvlucht is het vertrekpunt van ieder traject. Deelnemers leren in hun eigen tijd de taal voor duurzaamheid. Hiermee ontstaat een gedeeld vertrekpunt wat de communicatie en samenwerking een stuk makkelijker maakt.
Online samenwerken
Met ons samenwerkingsplatform kunnen we met een hele hoge kwaliteit workshops tot wel 150 mensen faciliteren. In breakout rooms kun je eenvoudig en snel in kleine groepen uiteen. Deelnemers kunnen hun scherm delen en de workshops kunnen worden opgenomen.
Online bijdragen
Met onze online workshop modules bouwen we ieder onderdeel en werkvorm op maat. We worden dus niet geremd door de techniek en kunnen met de eenvoudige rapportage module de resultaten in een handomdraai beschikbaar stellen.